Day Camp is Back due to popular demand! Sad part… we only have 25 spots available so sign up soon!
Day Camp will be offered Monday-Thursday 9am to 12pm
Camp Ages: 5-13. HS Players can volunteer for community service hours.
Overview: Camp activities will include small sided soccer games, finishing exercises, obstacle courses, Panna cage, water guns battles and more.
Lunch: Lunch options from Subway will be offered for $5/meal or kids can bring their lunch.
Camp Times: 9am-12pm, with early drop off at 815am.*
*You can drop off at 815am. Bring $5 cash per early drop-off
Camp Tuition: $99/week or $30/day
Location: Southwest Sportsplex, 2020 Bauer Rd. Pensacola, FL 32506
Camp Fun Planned
The Arena
The rink is a modified field that has walls and built-in goals so the fun never stops. Kids of all ages love it. The ball stays in play and you can play multiple games scenarios that all include a lot of scoring and touches on the soccer ball.
Sklz Goal Shot
At the PBFC Camp, you will get to test your shooting skills on during the Sklz challenge! Top shooters will get to take their best attempt at betting the camp record each week.
4pts for Upper 90 Off the Post Goal
3pts for Upper 90 Goal
2pt for Lower 90 Off the Post Goal
1pt for Lower 90 Goal
Obstacle Course
Let's face it…Kids love obstacle courses! Combining teamwork, soccer skills, athleticism, competition and functional training takes the mundane and turns it into a fun exercise that youth all actually enjoy doing versus dread.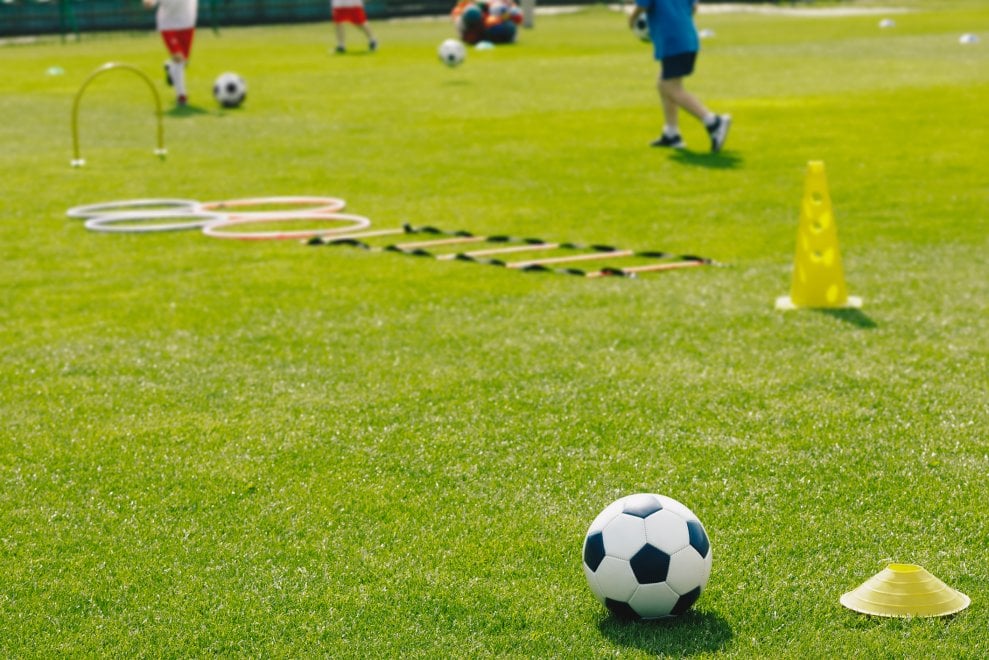 The Panna Cage
The Panna Cage may be one of the funniest parts of our camp program. You play 1v1 or 2v2 in the octagon and the fun never stops!
Basic Rules:
2 players enter the cage with 3 minutes placed on the clock. A Panna (meg) wins you the game or the first player with 5 goals or the most goals wins the challenge.
Best part about our Panna Cage… Its in the shade!
Come join the fun!